The modern lady will like to step out in the everyday looking great and feeling confident and you are no exception. You have obviously seen fashion icons and celebrities parade themselves before everyone and you couldn't help but admire their hairstyle. Tape extensions give you that touch of class and have you feeling invincible all day and that is why they remain the best hair extension method anywhere today.
Here are five amazing reasons why you should choose nothing else but tape in extensions next time you pop into your favorite the salon.
Maintenance:
Among the amazing reasons why you should make tape extensions your favorite is that they give you that beautiful look without asking for too much maintenance. All you have to do is to ensure that you wash and blow dry your hair everyday and you will be good to go. Of course, you may occasionally throw a few comprehensive maintenance sessions if you plan to ruse or keep it longer. Again, tangling and slippage will be a thing of the past and you can be sure hair maintenance can never get easier than that.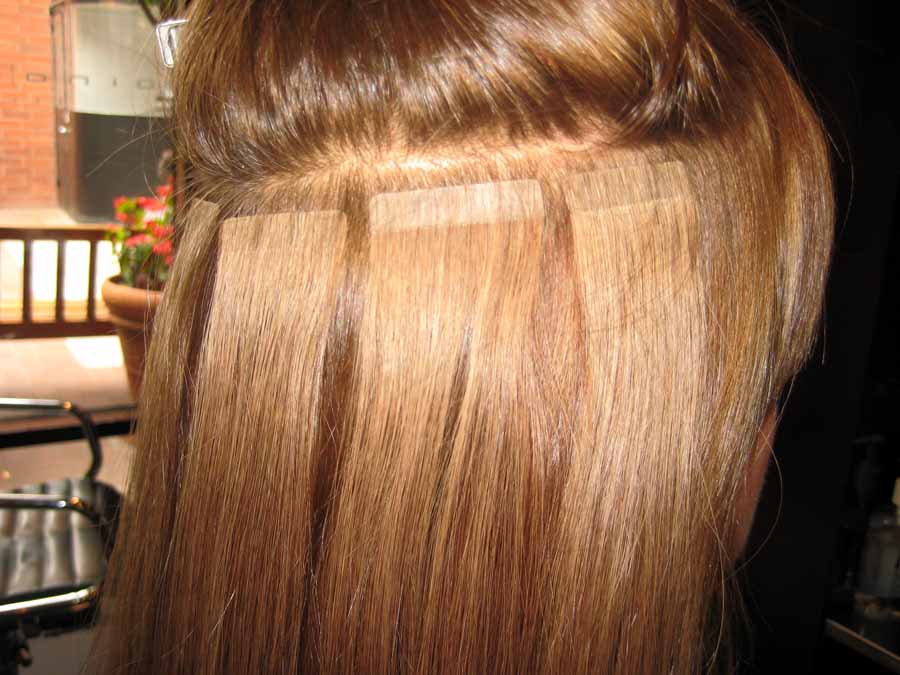 Cost:
Tape extensions are the undisputed most cost effective semi permanent hair extensions in all aspects you can think of. Besides the cost of the hair itself, its application is much easier and therefore cheaper as well. Maintenance costs are also very low because you can do much of it at home, using relatively inexpensive material.
Comfort:
You will not be restricted from any activities with tape in extensions as they are comfortable enough to let you do literally anything without reminding you that they are there. You can work out, swim and even sweat, without them distracting you, and what is more is that as you go about these activities, they will still be intact, giving you that pretty look.
Durability:
The nature of tape in hair extensions makes them more durable compared to other hair extensions. They are known to last for 6 to 12 weeks, and could last even longer when properly cared for. In addition to this, they are reusable, so you can get back to them after a while and still get the great look without having to buy a new set every other time.
Styling:
Being so thin and flexible, tape extensions are very easy to style. They will dry very fast, straighten and curl with very minimal effort. You will therefore easily style them, and even change styles whenever you feel like, and without even going to the salon.